FPAD and Great American take data secuirty seriously.  FPAD and Great American have taken several steps to safeguard your data and prevent unauthorized access to the information. Security measures have been built into the design, and implementation of FPAD and GreatAg. These measures are designed and intended to prevent corruption of data, block unknown or unauthorized access to our systems and information, as well as provide reasonable protection of private information.
Step 1. Go to www.greatag.com.
Click to sign up for an account as a policyholder.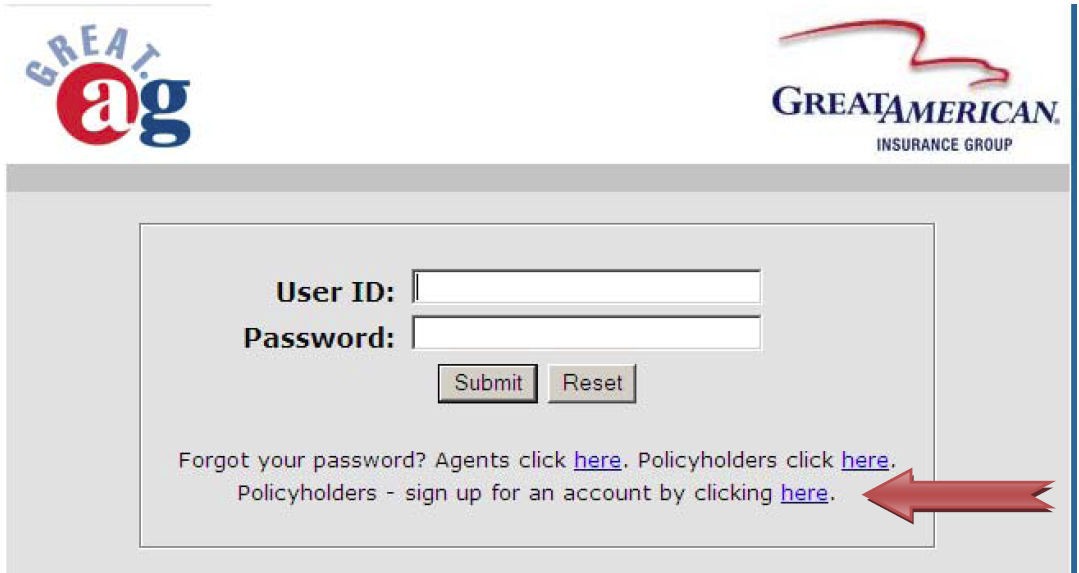 Step 2. Our system will ask you a series of specific questions about your Crop policy.  This screening will identify you as the policyholder. The answers you give must match the policy data in our system. (Policy Number – Only use the last set of numbers. IMPORTANT: For plicy number MP-2011-IA-084-123456, Enter 123456).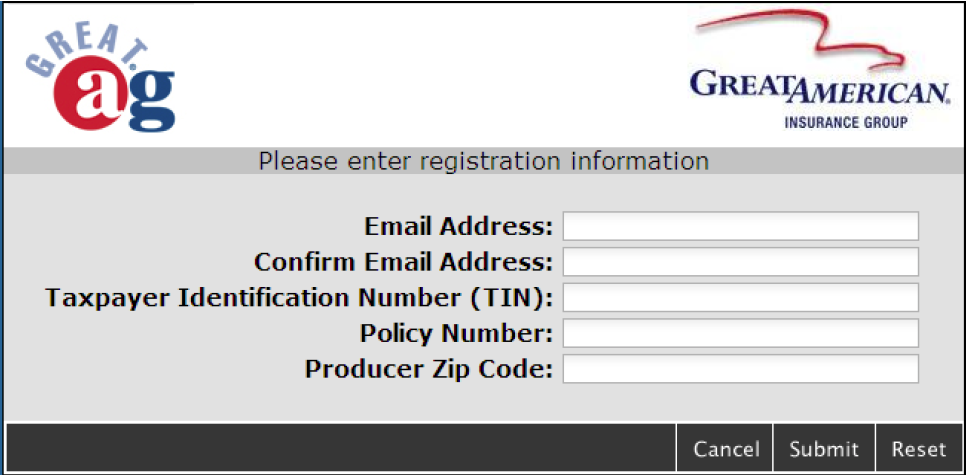 Step 3. Once our system verifies your policy information, notification is sent to the email address that we have on file for you (we must have an email on file for you for this setup to be completed).

Step 4. This email contains the userid (your email address) and a temporary password to enable you to enter the GreatAg system.  Write this password down so you can access it quickly.  Click on the link in the email to go to the GreatAg login page.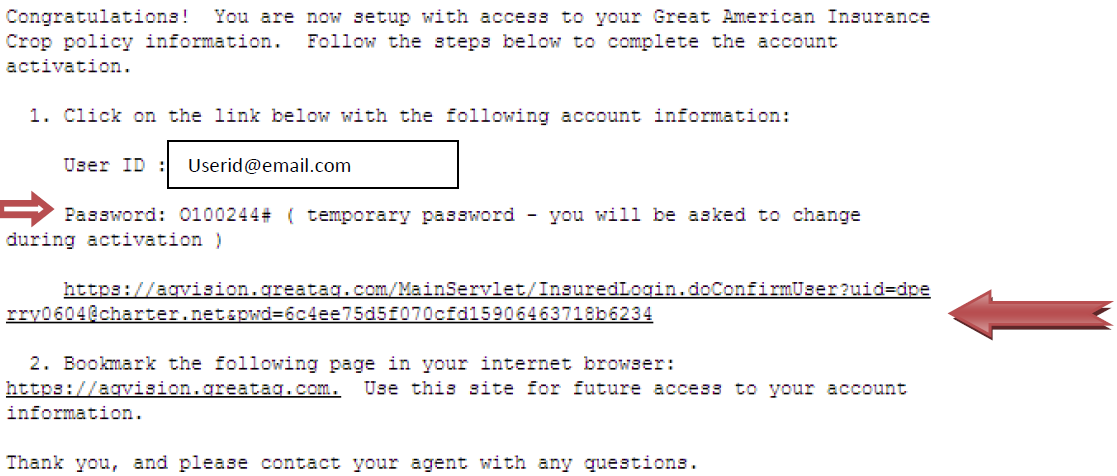 Step 5. Enter your userid and the temporary password from this email.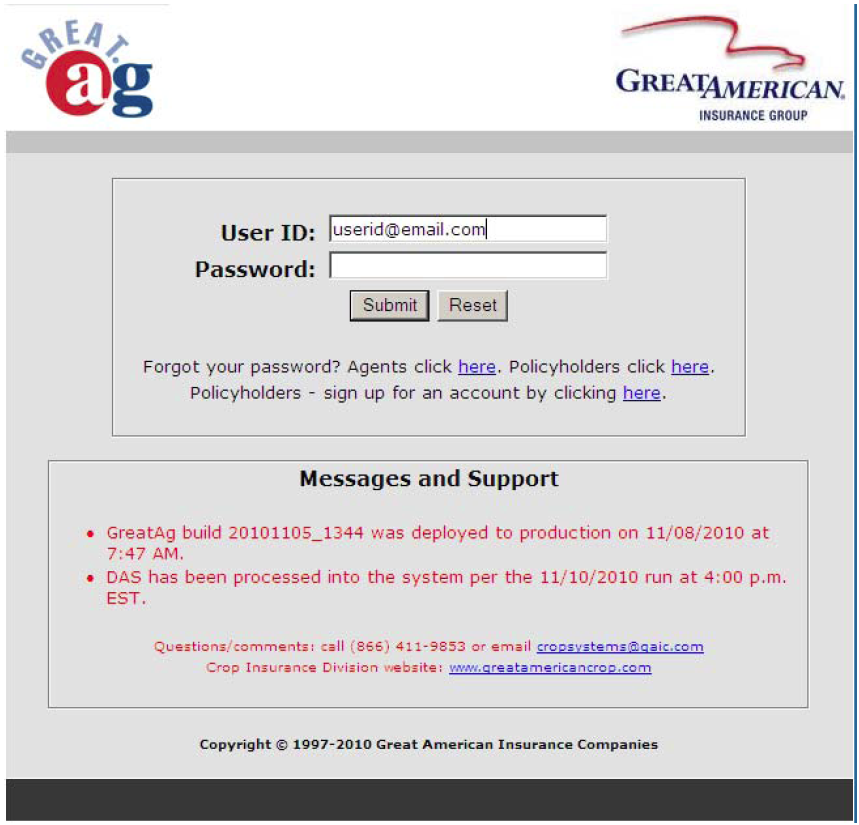 **Once you click "submit", you will be prompted to change your password.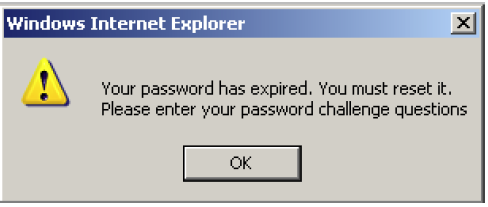 The system will issue a final secuity check by asking you a few additional questions.  Your answers will be saved and only used again if you need to reset your password.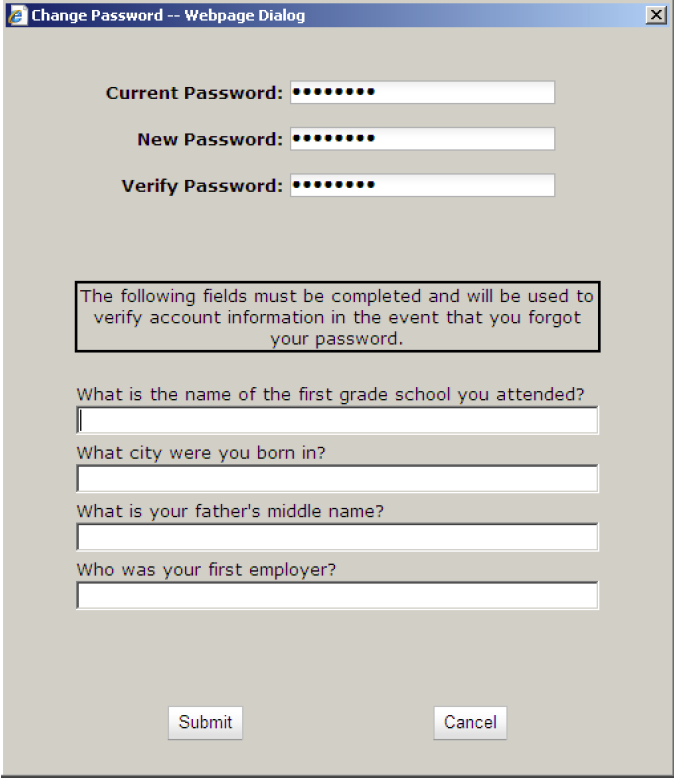 Once setup is complete, you will have access to your policy information in GreatAg.
To access FPAD, click the FPAD logo on the left side of the GreatAg screen.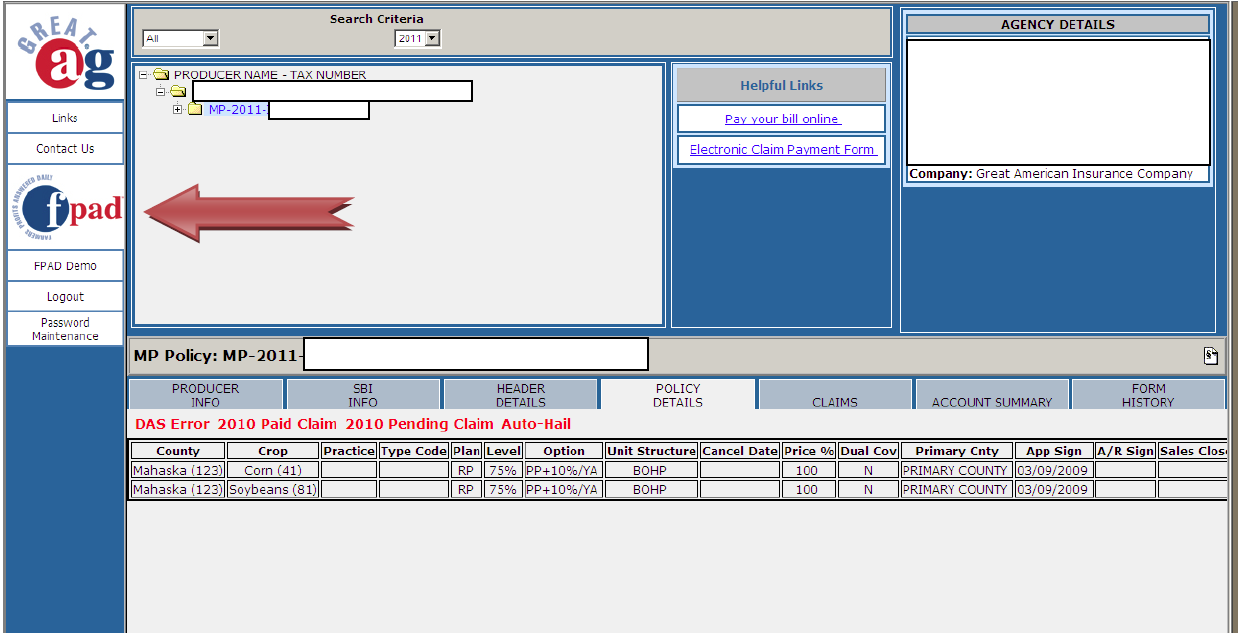 Once you click the FPAD logo, the system will begin to load your information into FPAD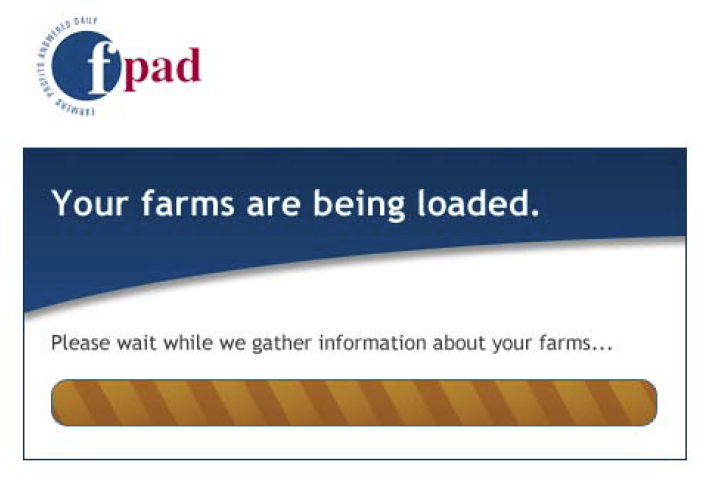 When you data has been loaded, you will need to setup your farms by county/crop.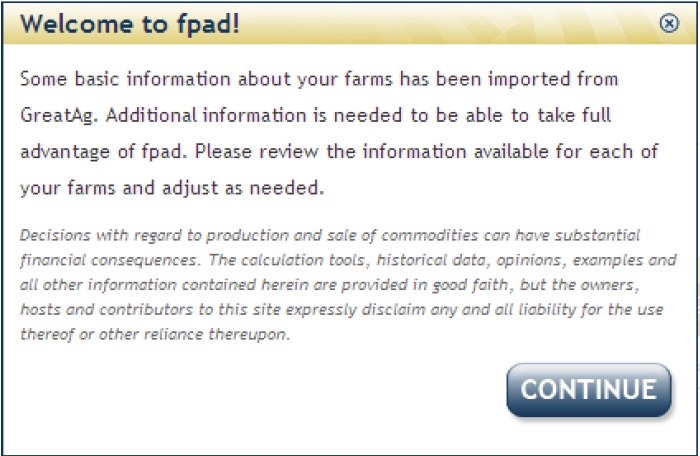 Click "setup" on the screen to enter a few required items.
You will need to enter the Loan Rate and FSA Direct Payment amount and click save.  Then click "Farms" to go to the next county/crop.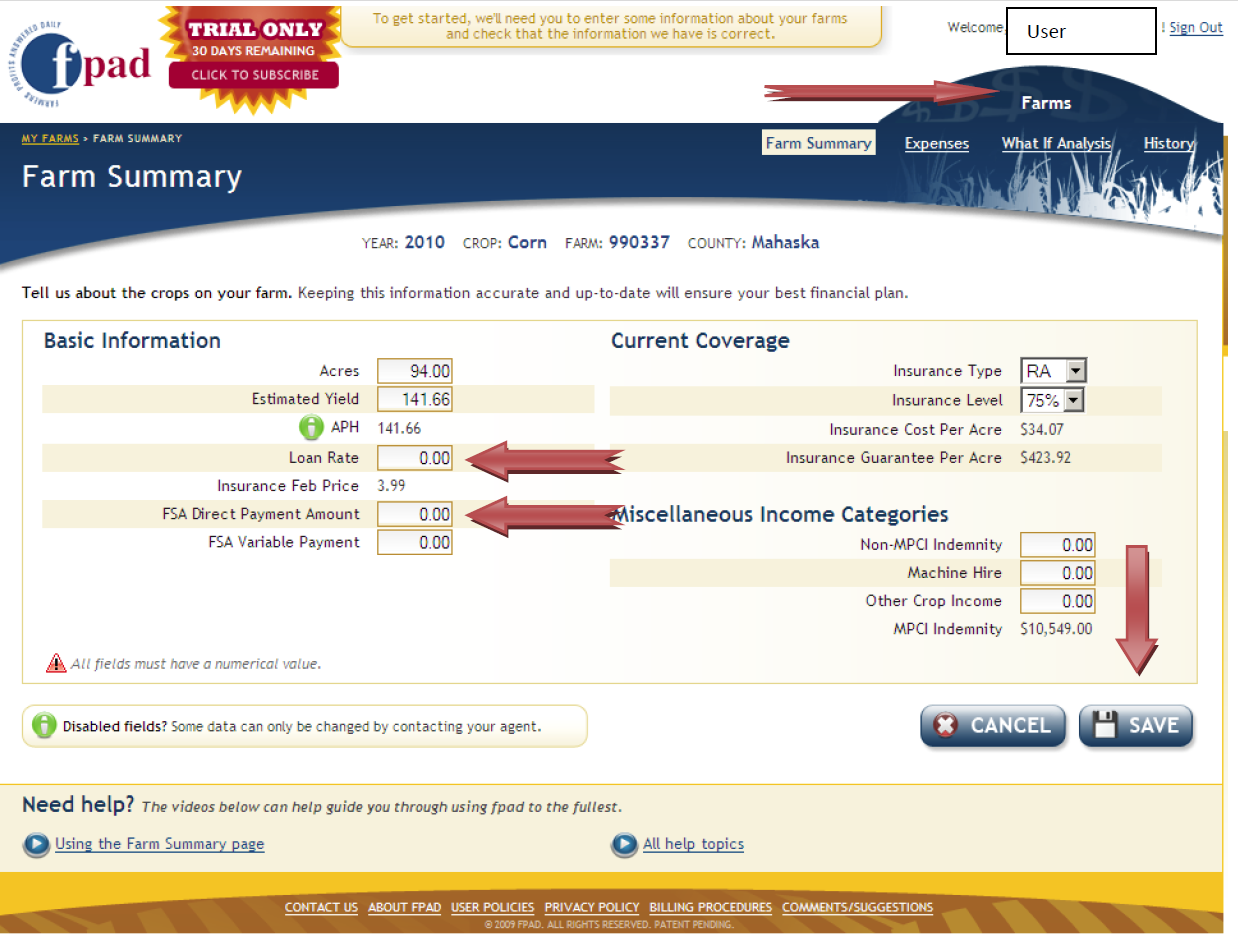 Once you complete this for each county/crop, you are setup and ready to utilize all that FPAD has to offer.